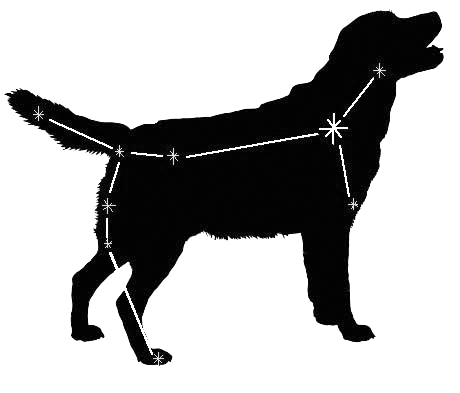 It all started with a small dog named Griffin...
A small black dog in a "high kill" Animal Control pound in Griffin, Georgia, led to many more dog rescues and the creation of Sirius K9 Rescue in 2013. That little dog was given the name Griffin, of course, and there was less than 12 hours to save him.
We came across his photo and status on a random facebook post in the Fall of 2010. At that time our friends just happened to be looking for a Black Lab mix. We asked our friends if they would be interested in this little dog with almost no time left. They said "yes", if we could find a way to get him from the southern USA to Ontario.
​
The Facebook network of dog rescuers stepped up and helped us on our mission to save one black dog. We found boarding, a local veterinarian and transport to Albany, NY. We drove the rest of the way to meet him. Within two weeks little Griffin was all vetted and living with his new mom and dad in Ontario.
​
Many more dogs from South Carolina, North Carolina, New York State, Ontario and Quebec have been saved since Griffin was rescued.
Sirius K9 Rescue is a small foster based rescue with the mission to save as many unwanted dogs as we can. The dogs are spay/neutered, vaccinated and microchipped. Deflea and worming treatments provided. Additional vetting is done as needed for each dog. Applicants are screened and the ideal match for both pet and family is found.
​
​